Exclusive Bizpedia Events
4×4 Experience
Wednesday 30th January / Mercedes-Benz World
Book today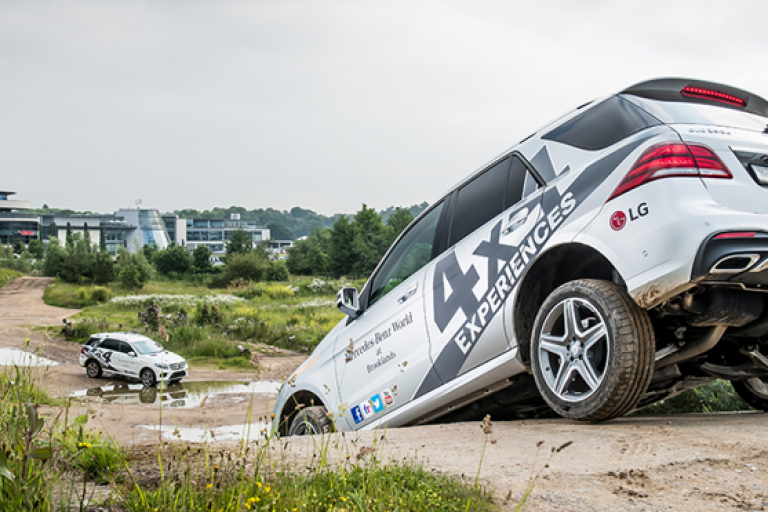 You are warmly invited to attend an exclusive event with the partners and guests of Bizpedia a high-end business club of business owners and senior decision makers.
Agenda
9am-Guest Arrival, Teas & Coffee
9.30am-Bizpedia Welcome & Introductions & Track Briefing
10am-4×4 Passenger Rides
11am-F1 Simulator racing
12.00-2-Course Lunch at Brooklands Hotel
1.30-End of Event
Event Details/Agenda
Mercedes-Benz World-4×4 passenger rides:
Join fellow members and their guests at the home of Mercedes Benz. Set within the world famous Brooklands racing circuit, you will experience an exhilarating off road experience with one of Mercedes experienced drivers, tackling steep slopes, deep water crossings, axle-twisting obstacles and the challenging terrain of  Mercedes Benz's very own 10 acre 4×4 off-road course.
You will then be aiming for the fastest lap from the comfort of a formula 1 simulator, racing against fellow guests to see who will claim poll position on the leader board!
After announcing the winner of the F1 simulator racing we will head to the 1907 restaurant in the Brooklands Hotel, which was named after the year the world famous Brooklands track was opened, to share our stories and experiences over a delicious 2-course lunch.
Venue Address:
Mercedes-Benz World, Brooklands Drive, Weybridge, KT13 0SL
Join Us
Our events are proven to create new quality connections and strengthen existing business relationships, and most of all, they're exciting and just straight up good fun!
So, book your place now and grow your network
Sign me up