Exclusive Bizpedia Events
Special Forces Experience
Tuesday 15th February / Chewton Glen Hotel & Spa
Book today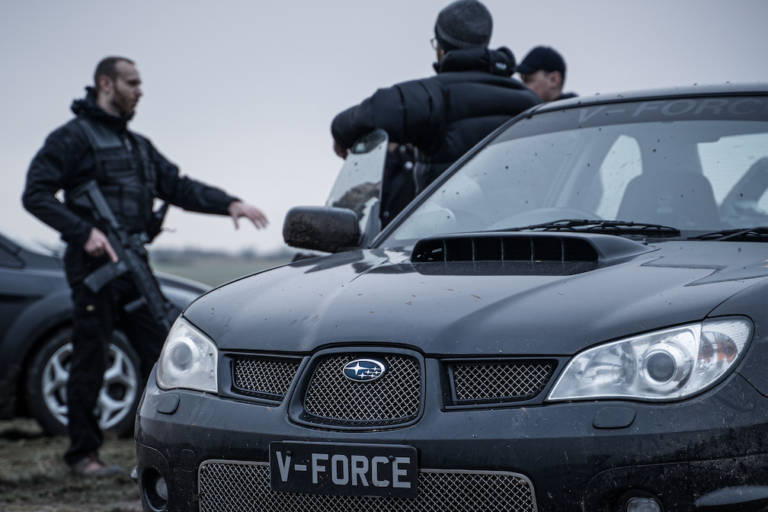 You are warmly invited to attend an exclusive event with the partners and guests of Bizpedia a high-end business club of business owners and senior decision makers.
Agenda
9am – Arrival for tea, coffee and bacon rolls.
9.45am – Bizpedia Welcome and introductions
10am – V-FORCE briefing in the library.
10.15am – Attendees will participate in each of the 5 unique activities.
Assault rifle skills (paint firing) and Vehicle Gunnery skills
Pistol firing (paint firing)
Pistol disarm drills
Vehicle immobilised anti-ambush drills
Introduction to advanced driving, hazard perception and threat awareness
12.30pm – All attendees come together for a sit down 2-course lunch.
2pm  – Finish
Event Details/Agenda
Join fellow members and guests at the world-renowned Chewton Glen to take part in our unique special forces experience. Attendees will be participating in 5 unique activities designed to get your heart racing and survival instincts flowing. You will be aiming to be the top marksman at pistol shooting, shooting out of a moving car with replica assault rifles and learning both anti ambush and advanced driving skills throughout. We will conclude by sharing all our stories and experiences over a 2-course lunch in a private dining room. Throughout the day we will be under the guidance of the extremely experienced V-FORCE team.
Chris Vosper – V-FORCE CEO
Former Royal Marine Commando reservist, Army Officer & attack helicopter pilot. AH-64 Apache mission commander, 3 full tours of duty in Afghanistan.
Tony Hayes – Chief Tactics Instructor
Former Royal Marine Commando and member of the UKSF (Special Boat Service). Founder of SF1 Strength
Rich White – Vehicle Gunnery Instructor
Helicopter air gunnery instructor, Vehicle gunnery instructor
Jon Hunt – Service Crew
Vehicle mechanic, Enduro motorcyclist, professional MMA (Mixed martial arts) competition fighter, trainee stuntman.
Cameron Davies – Chief Rally Instructor
British rally champion, professional BARS rally and ARDS instructor. Precision/stunt and display driving instructor – all disciplines
Clare Vosper – Chief Marketing Officer
Highly experienced consultant, chief marketing officer, BARS and ARDS licenced.
Venue Address:
Chewton Glen Hotel & Spa New Forest, Hampshire, England, BH25 6QS
Join Us
Our events are proven to create new quality connections and strengthen existing business relationships, and most of all, they're exciting and just straight up good fun!
So, book your place now and grow your network
Sign me up
Special Forces Experience