Exclusive Bizpedia Events
Mercedes Benz World Driving Experience
Wednesday 8th February / Mercedes Benz World
Book today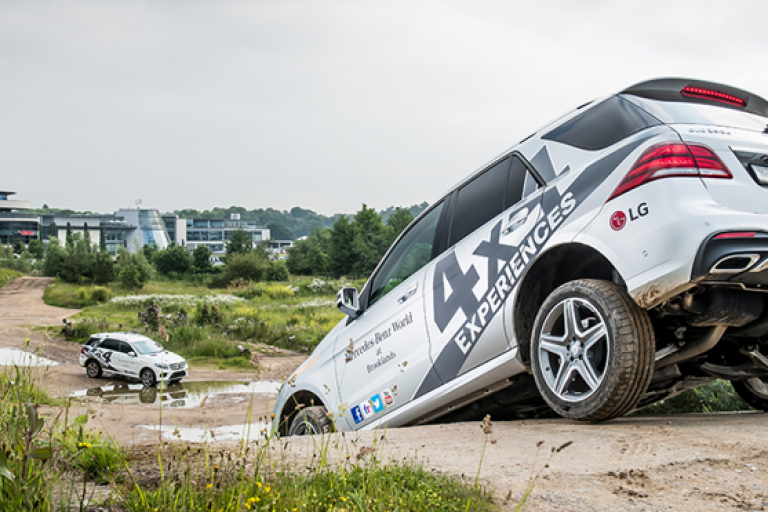 You are warmly invited to attend an exclusive event with the partners and guests of Bizpedia a high-end business club of business owners and senior decision makers.
Agenda
09:00 Tea, Coffee, Pastries, Networking & Introductions
10:00 Brand Experience Tour
11:00 Track Briefing
11:15 Track and 4×4 Experiences
12:00 Simulator Challenge
13:00 Lunch in Bistro
14:00 Departure
Event Details/Agenda
Join fellow members and guests at Mercedes Benz World for a thrilling driving experience and activities.
Go behind the scenes and enjoy a fascinating insight into the Mercedes-Benz brand as one of the experts guides you around the amazing building with its stunning exhibitions and attractions.
Experience the speed, power and roar of an AMG 63 engine – this is not for the faint hearted. Sit back and admire the skill of the Pro Driver during this action-packed Passenger Ride.
Experience every twist and turn of the Handling Circuit as one of the pro drivers gives you an unforgettable experience in one of their most powerful AMGs.
Then enjoy the AMG Performance Run and 4×4 Terrain Challenger
Venture off-road with one of the Pro Drivers as they demonstrate the extreme capabilities of off-road driving with Mercedes-Benz.
Tackle a variety of terrains, steep inclines, water crossings and axel-twisting obstacles which will really put your nerves to the test.
Then enjoy the thrill of the simulators that offer the best F1 and AMG GT experience. From the racing car cockpit of the ultra-realistic driving simulators, you can experience the thrill of driving like Formula 1 champions.
Then finish off your experience with a two course lunch.
We welcome you to join us for a fun and energy fuelled experience, coupled with great company and unique opportunities for connecting.
Venue Address:
Mercedes Benz World, Brooklands Drive, Weybridge, Surrey KT13 0SL
Join Us.
Our events are proven to create new quality connections and strengthen existing business relationships, and most of all, they're exciting and just straight up good fun!
So, book your place now and grow your network
Sign me up
Mercedes Benz World Driving Experience