Exclusive Bizpedia Events
Private Dining @ The Hut, Colwell Bay.
Tuesday 17th May / Lymington Yacht Haven
Book today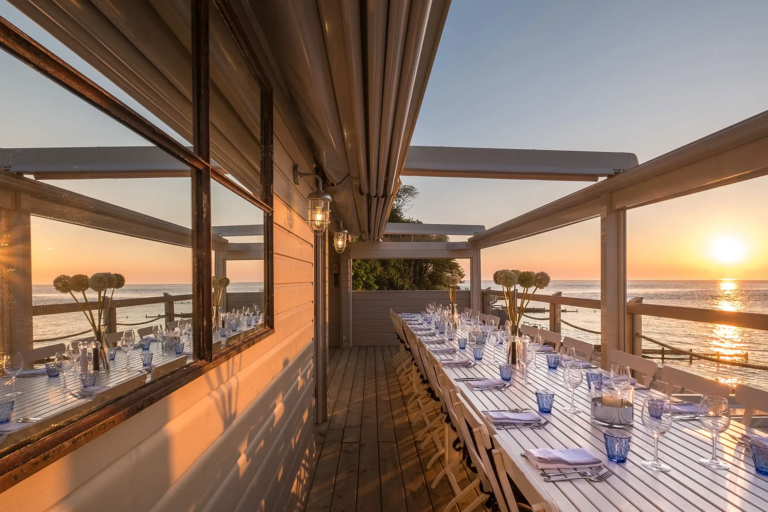 You are warmly invited to attend an exclusive event with the partners and guests of Bizpedia a high-end business club of business owners and senior decision makers.
Agenda
09.30 – Arrival to Haven Bistro, SO41 3QD
09.35 – Tea, Coffee & Bacon Rolls
10.00 – Bizpedia Welcome & Introductions
10.30 – Safety Briefing
10.45 – Set Sail
12.30 – 3 Course Lunch & Drinks @ The Hut, Colworth Bay
15.00 – Race Back to Lymington
16.30 – Arrive Back in Lymington
Event Details/Agenda
Join fellow members and guests for a day at Sea. Sailing from Lymington to Colwell Bay for lunch and drinks at this prestigious waterfront restaurant "The Hut" before racing back.
Situated right on the water's edge of the charming Colwell Bay, The Hut is an easy- going beach restaurant that boasts an unrivalled passion for simple yet delicious food in a relaxed and stylish environment. Famous for its lively lunches and dinners, stunning location and breath-taking views 'The Private Dining Room' is the ultimate beachside private dining experience.
During the day guests will be able to relax on board with the skipper, alternatively for those feeling a little more adventurous, there will be the opportunity to learn the ropes, and assist with trimming, helming and winching the sails.
Venue Address:
Lymington Yacht Haven Kings Saltern Road Lymington Hants SO41 3QD
Join Us
Our events are proven to create new quality connections and strengthen existing business relationships, and most of all, they're exciting and just straight up good fun!
So, book your place now and grow your network
Sign me up
Private Dining @ The Hut, Colwell Bay.